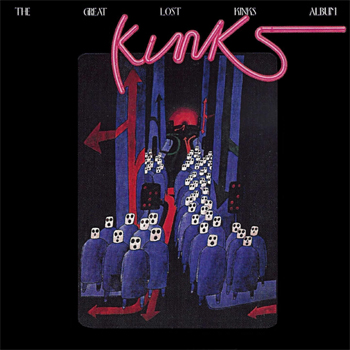 Lately I've been downloading a lot of Kink's music.
I downloaded an album called "The Great Lost Kinks Album."
There's an interesting story behind the album. It was an 1973 LP comprised of unreleased material. Reprise Records released the material after The Kinks moved to RCA Records.
The Kinks and their management were not told about the release of the album, they only learned that it existed because it showed up on the US Billboard charts.
Kinks song writer Ray Davies took legal action against Reprise. As a result Reprise discontinued the album in 1975.
The vinyl LP became a huge rarity. On Ebay a sealed copy of the album recently sold for $100.
The Kinks are perhaps best known for their hits "Your Really Got Me" and "Lola." "You Really Got Me" was the first hit song based around power chords and later heavily influenced heavy metal songs.
Here's The Kinks playing "You Really Got Me" live.